Mauricio Pochettino is already planning to make transfers in January after Tottenham were knocked out of the Carabao Cup by Sky Bet League Two club Colchester United.
After 90 goalless minutes, the U's took another Premier League scalp, having eliminated Crystal Palace in the second round, as Tom Lapslie hit the winning spot-kick after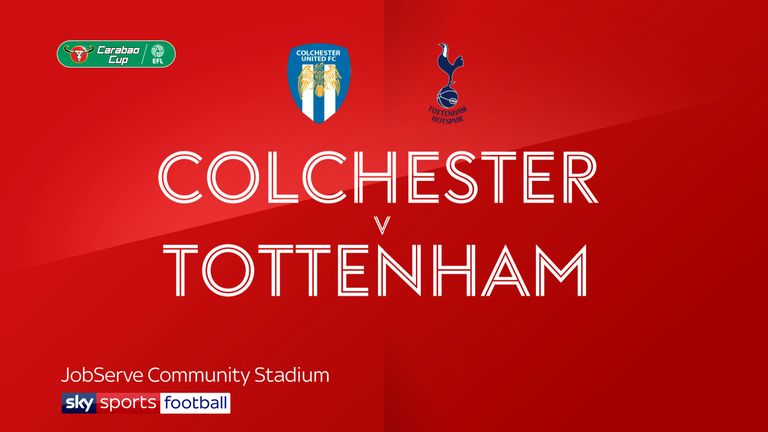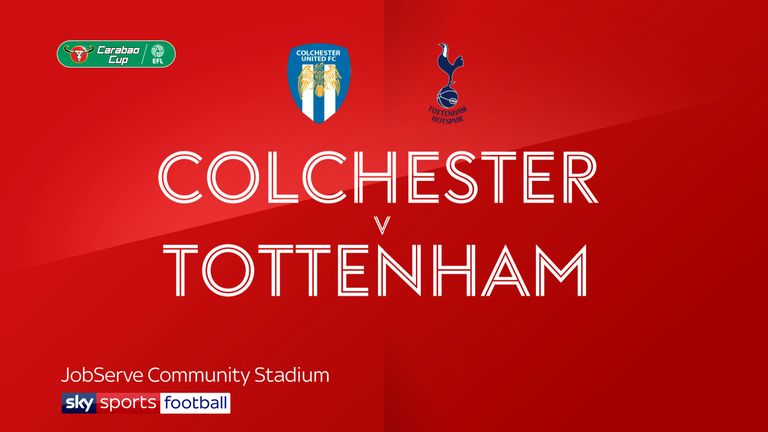 Highlights of the Carabao Cup third round match between Colchester United and Tottenham
Spurs produced a disjointed display that was in keeping with the start they have made to the Premier League season, and Pochettino said: "We are working so hard to put everyone on the same page.
"Only we need time. January is going to be a good opportunity too to fix this situation and the next one. That is the problem when something happens that you cannot control.
"It means we are human and in football to keep the successful period in football you need to be different every season and find different solutions. We need to do something different and we will do that.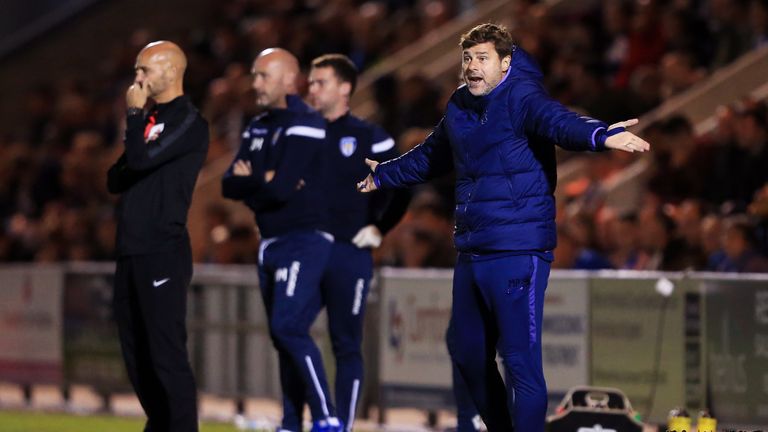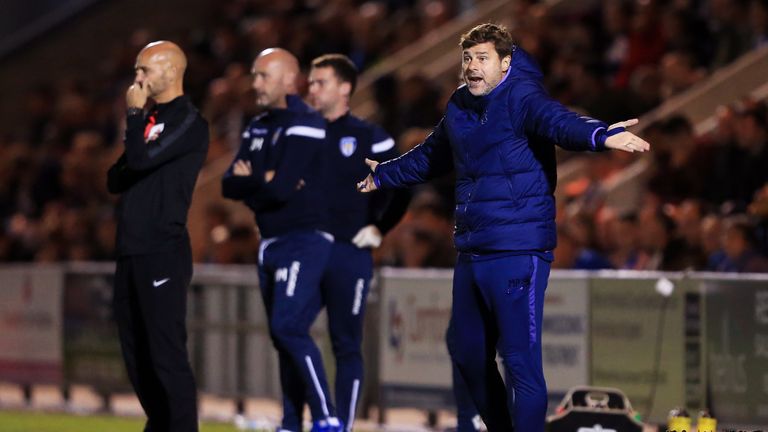 Tim Sherwood says Mauricio Pochettino's side produced a stale performance as Colchester knocked them out of the Carabao Cup on penalties
"I'm all for going for this competition when you haven't won anything for such a long period of time, and I just think it's an opportunity missed to get to the next stage.
"They should've just got the job done and brought the big players off after. Having said that, the starting line-up should've been good enough to beat a League Two team anyway.
Carabao Cup scores and fixturesFind out more about Sky Sports
"I thought it would be only a matter of time even without the big guns, but then I saw Son and Eriksen coming on, and then Erik Lamela, and I thought they would open them up but they got into a rut and it was very stale. They got very safe and there was no one taking any risks.
"I know those fans want to win a trophy, and of course Mauricio would want to win one as well. It's all about winning something for these guys now, and we've said it many times."
Despite making 10 changes to the side that were beaten 2-1 by Leicester at the King Power Stadium, there was still enough quality in the Tottenham side to avoid an upset.
Sherwood added: "Mauricio has every right to look at the players who started tonight and ask them, 'are you really pushing to play in my team in the Premier League? Are you really pushing if we get to the Champions League this year?
"Were you willing to be brave on the ball at Colchester? There's no consistency. Last week, they beat Crystal Palace in half an hour, and then they lost at Leicester. You never know what you're going to get.