2019 was all going to plan for Limerick. A dominant National League campaign kicked the year off with silverware, and despite an early hiccup against Cork in the Munster Championship, they recovered to claim a first provincial title in six years.
A thunderous 12-point victory over an in-form Tipperary team in the Munster final sent out a message – the Treaty had hit new heights and it would take a serious team to wrestle the Liam MacCarthy Cup from their grasp.
Ultimately, the county's first ever All-Ireland title defence wasn't to be, as they were outworked by a ravenous Kilkenny side in the All-Ireland semi-final.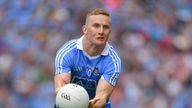 Subscribe to GAA alerts!
We'll send you push notifications so you'll receive all of the big GAA news!
But it wasn't without controversy. Darragh O'Donovan's late side-line was deemed to have gone wide, despite compelling evidence to suggest it should have been a 65′, as Kilkenny won by a single point.
"[It] was really hard to swallow," sighed ex-Treaty star Seamus Hickey.
"These things happen in sport and I don't think anyone can or should be blaming that for the result at the end of the day, I don't think they were good enough to win the game and that was disappointing.
"I'm talking to players and they find it very, very difficult."
The incident led to a debate about potential technological solutions to such instances.
"Listen, if you want to bring in video technology, that motion was brought to Central Council when I was sitting on it, by Roscommon, and it was dismissed," explained Hickey.
"It wasn't considered. I think some of the early stage background research that went into it was that the cost wouldn't justify the payback in the number of instances (it would be used). I wasn't sure. I felt like probably a decent feasibility study could have been carried out. I felt that looking into it could never be a bad thing.
"They brought up the example of hawk-eye and the investment required just to get that off the ground. And the fact that it's only….you know, you've put that investment in for two stadia, potentially more now with the improvement of Cork and other stadia…but I would have said that looking at that would have been prudent, especially with the rest of the world and the way sport has gone in every other facet.
"I think it was probably a bit short-sighted and I think it's something that will be revisited in the short-term future, I would say."
Nonetheless, he conceded that it was ultimately a case of 'mistakes can happen'.
"I don't know if there's a silver bullet for it but the umpire was there at the foot of the post, the referee was on the field, where was he for the decision?" questioned Hickey. "Do we need more officials? Probably not because there was enough there so it's one of those things that will come up at referees training as an example of 'this is what can happen'."
Despite a disappointing end to the season, it was a hugely positive year for the Shannon-siders.
"What had the potential for a terrific year, then to get lost in that [Kilkenny defeat] was a pity," he lamented. "Because [being] National League champions, in the manner that they did, Munster champions, in the manner that they did, outside of the last 45 years last year was probably the only one that trumps this one.
"It's good for Limerick that there was that ambition and that comfort with the tag of champions. It might be a small thing but we went to Boston last year and played the Fenway challenge in Fenway Park and we won it, because the lads were just used to winning. And they want to win things. They don't want to show up to a game and not win it.
"There were questions about appetite and hunger about every team [that wins the All-Ireland]. I remember Galway in 2017, their appetite [was questioned], they got to an All-Ireland again and were within a free from their own 45 of taking that game beyond Limerick.