Lewis Hamilton believes Mercedes are playing catch-up at the Russian GP due to Ferrari and Red Bull's "big progressions" – while Toto Wolff admits the Silver Arrows are "struggling to find the clues" to unlock their pace.
Mercedes, looking to avoid their first four-race drought since 2013 this weekend, are already on the back foot in Sochi following the first day of practice, with Charles Leclerc and Max Verstappen sharing the spoils in P1 and P2.
Valtteri Bottas and Hamilton finished fourth and fifth Practice One before ending up third and fourth in Practice Two, but were 0.6s off the pace on the same tyre as their rivals in second practice.
P2: Verstappen outpaces Ferrari, MercedesGet next 3 races for £9.99 on NOW TV!When to watch Qualifying on Saturday
"It's been a day of discovery and exploring," said Hamilton. "It started off not too bad and then it just didn't really improve as with the others, who made some big progressions.
"We anticipated that we're losing eight tenths of a second to the Ferraris or something on the straights. Nonetheless, we've been improving but they are improving at a serious rate.
"We've just been figuring out how we can improve the car, but it's not an easy task."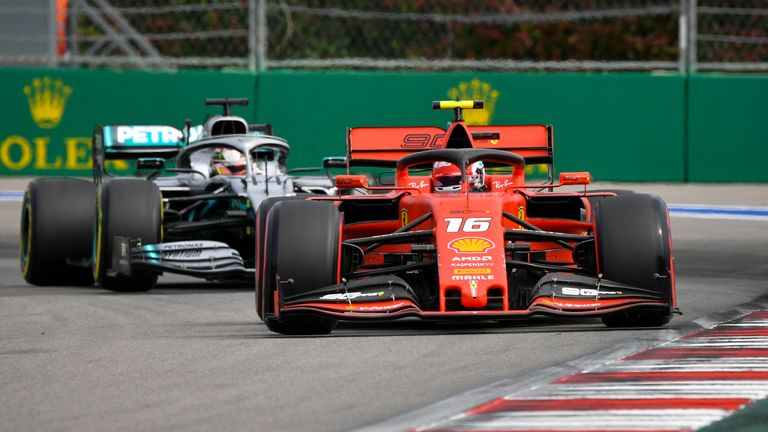 Bottas, who won his first F1 race in Russia and 2017 and was on pole last year, agreed.
"Red Bull and Ferrari were a bit too quick today," he stated. "We need to find some gains if we want to fight for the pole."
Although Mercedes made a record-breaking start to the season, and still enjoy a 133-point lead over Ferrari in the standings, the world champions are winless since the summer break with the Scuderia taking three consecutive victories.
Asked if they can challenge Red Bull, who have grid penalties on Sunday, and Ferrari this weekend, Hamilton added: "That is the million-dollar question. I don't know.
"Naturally, I believe in my guys. I don't think we're getting the maximum, maximum out of our car and that's probably been the key issue we've had for the last three races.
"We're still trying to discover it, but it's not easy out there. It's good to see the competition doing so well but naturally we want to be in the fight with them so that's what we're working towards."
'Struggling Merc haven't improved'
Mercedes team boss Wolff gave a candid interview to Sky Sports F1 after second practice, claiming the championship leaders have lost ground to their rivals and are "struggling to find the clues" to catch them.
"A negative day, to put it bluntly," Wolff said. "We are just off the pace.
"We are struggling to find the right clues at the moment."
Ferrari, in particular, have made great strides in recent weeks. After winning in Belgium and Italy, the Scuderia brought an impressive new upgrade to shock Mercedes in Singapore – making it three victories in a row for the first time in over a decade.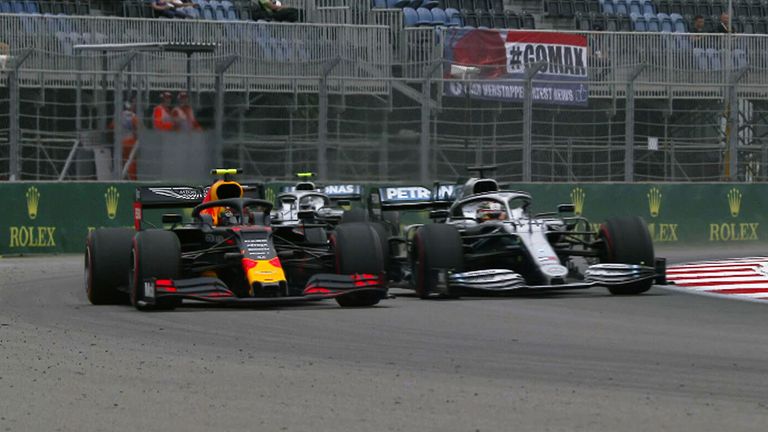 "I think we haven't really improved," Wolff admitted.
"Obviously we didn't put a lot of effort into developing the car and that might be a reason also. It seems that others have disproportionately gained and we have lost."
On Ferrari, Wolff added: "They have probably understood better how the car functions. If we would know where we have missed a junction we would rectify it.
"But at the moment it's more about getting to grips, collecting some data."
What are Ferrari and Red Bull saying?
With Mercedes more than half a second off the pace in both sessions, it was up to Ferrari and Red Bull – well, Verstappen – to fight it out, and the two teams appeared evenly-matched.
"To be completely honest arriving in Singapore it was a big surprise for us to be so competitive," said the in-form Leclerc. "Here, honestly we don't see any reasons not to be competitive seeing the performance we had in Singapore.
"But Red Bull seems very strong so it's going to be difficult and a tight fight with them, even though I know they've got a penalty.
"We've been strong on the race pace which I think is probably our strongest race pace since the beginning of the season, which is positive."
Sebastian Vettel, behind his team-mate in both sessions, admitted he was "not completely happy" but added: "It would be good news for us if we're competitive so the closer we are to the top the better it is for us.
"I don't think you can fix the pecking order after today but we will see where we are tomorrow."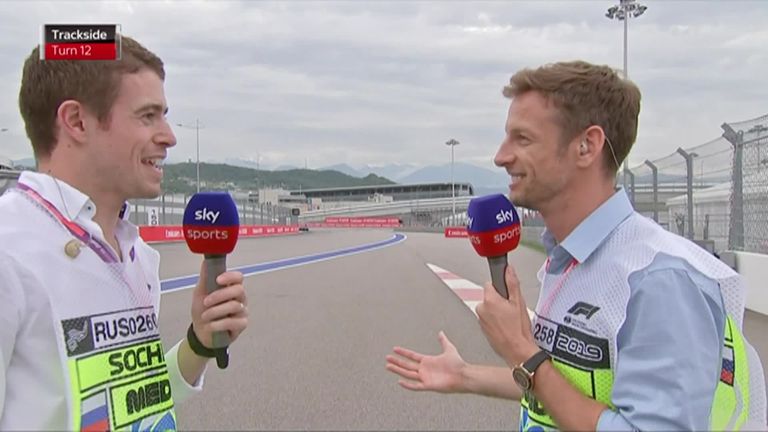 Verstappen, meanwhile, isn't ruling out fighting for the top positions this weekend despite his five-place grid penalty for a fresh Honda engine.
Asked if he was surprised by his session-topping P2 pace, Verstappen told Sky F1: "Yeah, especially after our difficult weekend in Singapore.
"I think we worked and are trying to understand what went wrong and so far this weekend has been pretty positive.
"We will take the penalty after qualifying so we'll still do our normal qualifying. I'm not too disappointed about the penalty, you can overtake around here and if you are fast you can get to the front.