Richard Riakporhe has confirmed his British title battle against Jack Massey as he takes another step towards a big domestic showdown with Lawrence Okolie.
The unbeaten cruiserweight contender will target the Lonsdale title which was recently vacated by Okolie, with a date and venue to be announced for his clash with Massey.
Riakporhe displayed his grit against Chris Billam-Smith in July, claiming his 10th win by split decision at The O2, and wants to further enhance his reputation as one of the top fighters in a hotly contested domestic division.
"I'm so happy, this is like a dream come true," Riakporhe told Sky Sports. "It's becoming surreal now. I believe I deserve it and I believe it's my time, the momentum is in my corner, and I'm just ready to carry on progressing, so I can progress through to the world stage and get a world title.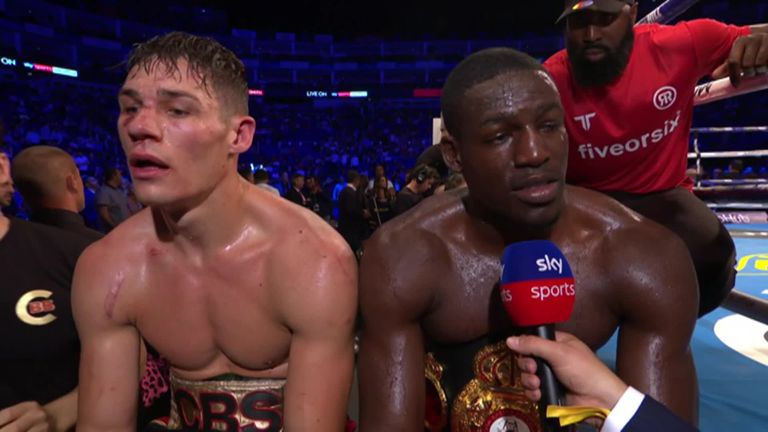 "Once I found out the boxing board had ordered the fight for the British title I just busted into a dance straightaway. I was so ecstatic, and now I'm just buzzing. I'm ready to go in there and do what I do best.
"It would mean the world to me. You see that title, it's such a prestigious title and to be honest, I feel like a lot of people don't honour this title enough. I want to be one to represent British boxing with that title as a true champion. I want my name to go down in history, with all the past champions. That would be amazing."
Massey, who is also yet to suffer a professional defeat, was denied a fight with Okolie earlier this year through injury, but Riakporhe believes the fit-again 26-year-old will soon get first-hand experience of his strength and power.