Dermot Gallagher says VAR was correct to go with the on-field decision by Michael Oliver in the Trent Alexander-Arnold handball shout, while the former Premier League referee also assesses other VAR calls from another weekend full of controversy.
From controversial goal decisions, penalties not given for handball, and big toes being offside, it's been another eventful weekend for Premier League referees.
Premier League hits and missesHow to watch Premier League highlightsTop scorers
So how did Dermot see it? Here's Sky Sports News' resident ref's view…
INCIDENT: Fabinho fired the hosts ahead with a superb strike from distance in the top-of-the-table clash at Anfield, but moments before, Trent Alexander-Arnold appeared to handle a cross at the other end. Referee Michael Oliver waved play on but had VAR decided a foul had been committed, Fabinho's goal would have been ruled out and a penalty awarded to Manchester City.
Oliver did not feel that the incident was a deliberate act and that the defender was consistent with his movement in the penalty box. Oliver was in constant contact with the match VAR, Paul Tierney at Stockley Park, in the moments after the incident. As Tierney did not believe a clear and obvious error had been made, no penalty was given. Tierney agreed that Alexander-Arnold's arms had not been in an unnatural position when the ball struck him.
DERMOT'S VERDICT: I don't think it's a penalty.
DERMOT SAYS: This incident has to be an on-field decision, as Oliver has the best view.
There's an angle where the referee makes the decision, we don't need to talk about the VAR, the on-field referee makes the decision. Straight away, he says no penalty. He sees the speed of the ball and he sees it hit Alexander-Arnold on the arm. I think he's got the best view of everybody – he's an amazing athlete to keep up with play.
POLL: Should City have had a penalty?
Remember, a ball striking an arm isn't a penalty. Oliver will have communicated with the VAR that the ball came too quickly at Alexander-Arnold – once Oliver makes that call, then VAR will never ever get involved. If you asked 100 neutral football fans about the decision, you'd have a split vote. There would not be a majority. Even if the referee had come over to the pitch-side monitor, he wouldn't have reversed his decision.
INCIDENT: Liverpool went 2-0 up when Alexander-Arnold started an attack with an inch-perfect cross-field pass to pick out fellow full-back Andy Robertson, who in turn curled a beautiful cross into the path of Mohamed Salah. The Egyptian, who was playing on the shoulder of the last man, made no mistake at the far post to send the home fans wild. VAR checked the incident for offside but deemed Salah onside according to their lines,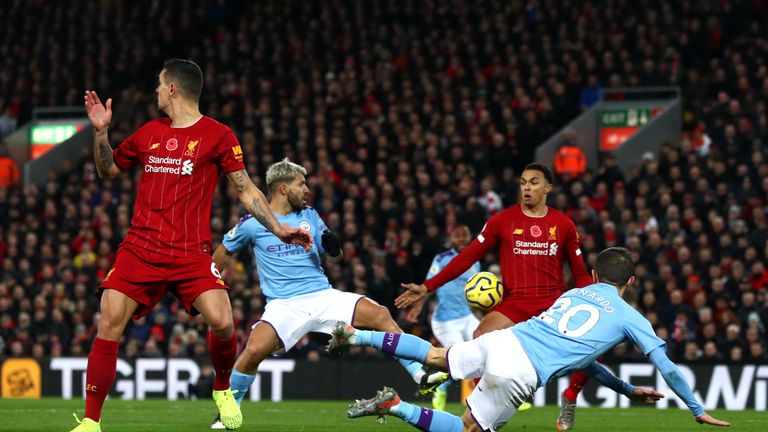 DERMOT'S VERDICT: It's onside.
DERMOT SAYS: This is where VAR works – it's exactly what we ask for from it.
INCIDENT: City thought they should have had a penalty when Raheem Sterling's cross hit Alexander-Arnold's arm, but again, the referee waved away the claims to leave Pep Guardiola furious on the touchline.
DERMOT'S VERDICT: No penalty.
DERMOT SAYS: Alexander-Arnold had a busy day! This one certainly isn't a penalty. The referee is always in the perfect position.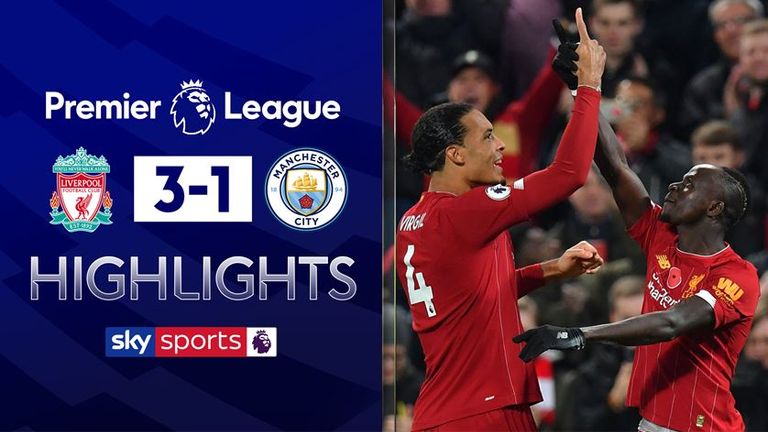 2:56

FREE TO WATCH: Highlights from Tottenham's 1-1 draw with Sheffield United in the Premier League
FREE TO WATCH: Highlights from Tottenham's 1-1 draw with Sheffield United in the Premier League
Manchester United 3-1 Brighton
INCIDENT: On 57 minutes, youngster Brandon Williams goes in high on Steven Alzate and catches him in the midriff with a high boot. Only a yellow card is awarded and the VAR agrees with the on-field decision.