Neymar is back and delivering on the pitch, but he still has his work cut out to get Paris Saint-Germain supporters back onside following his failed summer move to Barcelona.
PSG, who face Reims in Ligue 1 at the Parc des Princes on Wednesday evening, operated under a cloud throughout the summer with the future of one of their marquee players shrouded in uncertainty.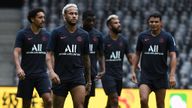 Neymar: What happened?
SSN chief reporter Bryan Swanson on why Neymar remained at PSG at the end of an extraordinary summer transfer window
The Brazilian missed the Ligue 1 champions' first five games as he pushed for a return to Barcelona, but the deal fell through after protracted talks.
Neymar has since made a match-winning return against Strasbourg, scoring a breathtaking overhead kick in the 92nd minute, but it was not enough to turn the torrent of ill-feeling towards the forward from the PSG supporters.
Thomas Tuchel: Neymar committed to PSGNeymar agrees PSG stay as Barca talks break down
The 27-year-old scored yet another winner last Sunday as Thomas Tuchel's side secured a 1-0 victory at Lyon, but he was again the target of abuse as the home fans threw objects at him during the clash at the Parc Olympique Lyonnais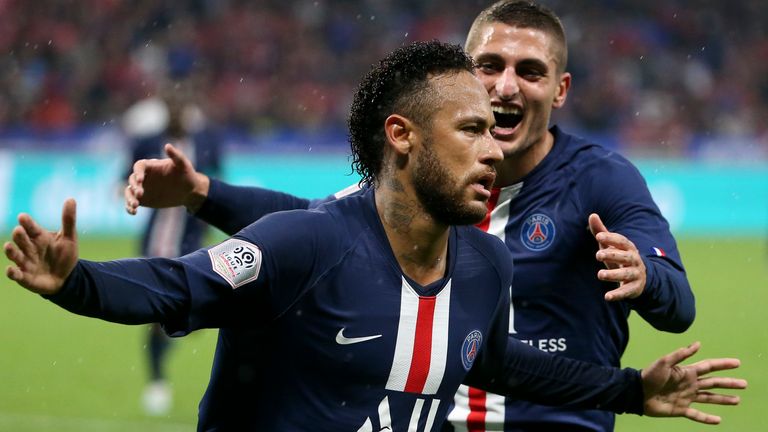 "It is not the first time I have been booed by everyone," Neymar told reporters after PSG's win against Strasbourg. "It is sad but I know that, from now on, every game I play will be an away game."
"I made it clear I have nothing against the fans, nothing against Paris Saint-Germain as a club," he added. "Everyone knows I wanted to leave. I am not going to get into the details of what happened.
"It is time to turn the page. Today I am a PSG player and I am going to give everything on the field."