Lewis Hamilton has opened up on the prospect of reaching and eclipsing Michael Schumacher's F1 title record, with the new six-time champion insisting he will "keep pushing" as he looks to complete a "masterpiece".
Hamilton is the first F1 driver to ever move to within one title of Schumacher's tally of seven, which he admitted seemed "so far-fetched" as he came to terms with historic feat following Sunday's United States GP.
F1 pays tribute to 'legend' HamiltonHamilton speaks to Sky F1 after title triumphWhat makes Lewis Hamilton so good?
"Reaching Michael's [record] was never a target for me," said Hamilton.
"I definitely had thought that getting anywhere near Michael was just so far-fetched and I remember having my one [title in 2008] for a long period of time, then getting a second one [2014].
"It was so far away and now yet it seems so close – yet it is so far away that I still can't really even comprehend."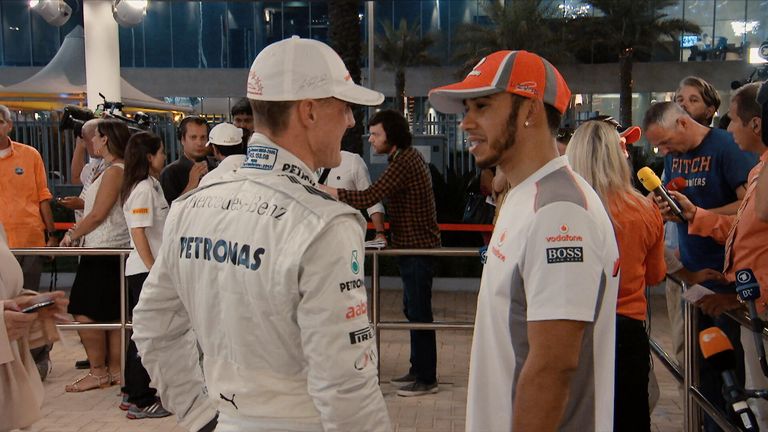 Hamilton can match Schumacher's title record next season, while the Englishman – who turns 35 in January – has already signalled that he intends to carry on past the 2021 campaign and become an F1 "pioneer".
Mercedes boss Toto Wolff told Sky F1 that there were "no limits" for his star driver in the sport, while Hamilton believes he still hasn't hit his peak.