Lewis Hamilton believes Mercedes achieved a "special" result in the Russian GP by defeating Ferrari and ending the Scuderia's three-race winning run.
Hamilton and Valtteri Bottas finished first and second as F1's world champions won for the first time in nearly two months, either side of the summer break, on a day Ferrari failed to capitalise on what appeared a faster race car.
Hamilton wins as Ferrari hopes unravelWhere did it all go wrong for Ferrari?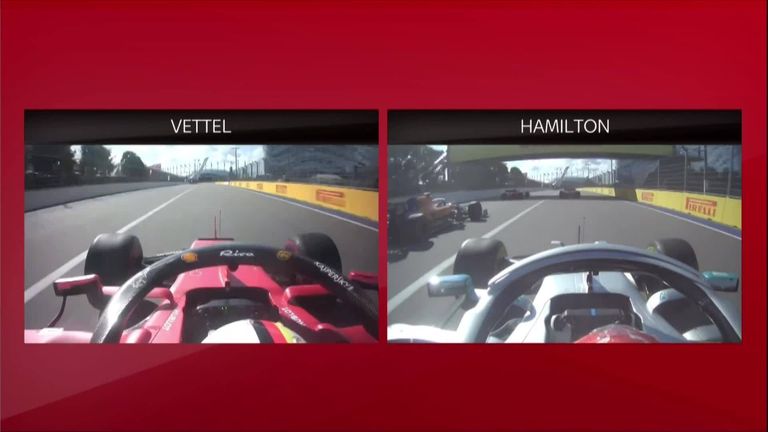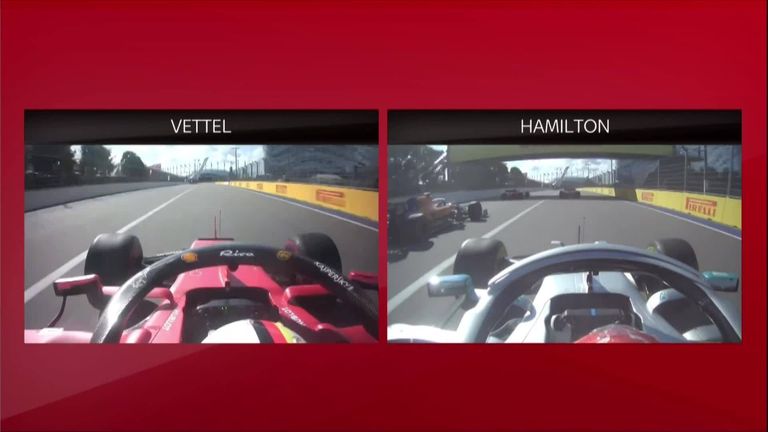 Anthony Davidson analyses Ferrari's day after a disappointing finish for Sebastian Vettel
Mercedes' hopes of victory from the front row had immediately appeared compromised when Vettel led Leclerc in the opening stages but the world champions' strategy decision from Q2 on Saturday – when they locked Hamilton and Bottas into starting on the more durable medium tyres – ultimately proved their ace card, even if there was some good fortune thrown in too.
Speaking to Sky F1, Hamilton said: "It's been so hard to just try and stay within distance of them. To separate them in qualifying was good but then they were on another planet when we took off from the start. They were gone.
"After that they had such great pace that I was struggling to keep up with them. We thought that the soft tyre would drop off so this morning we were like 'either we're right in our estimation of the tyre or they are right' – and I think they were because the soft tyre went really far.
"However, I was just able to keep them within shooting distance and then their tyre did start to drop off a little bit."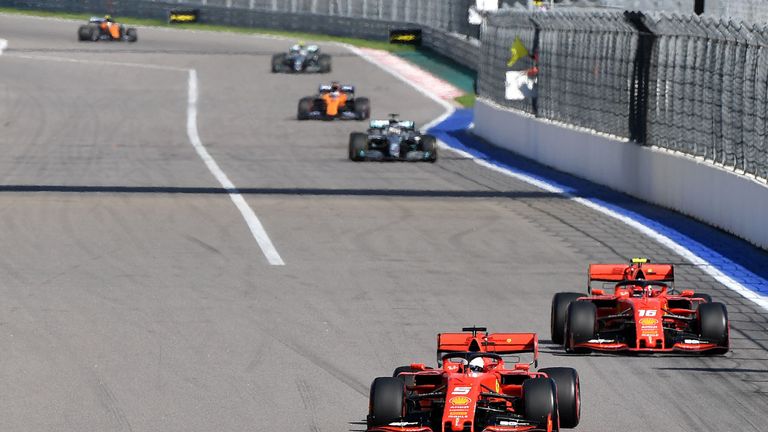 What would Mercedes have done had Vettel not retired?The complexion of the race altered dramatically on lap 26 when an engine problem crippled Vettel's Ferrari on his out lap from the pits and the team told him to immediately stop on track on safety grounds.
Having not yet pitted, and with the Virtual Safety Car thrust into action, Mercedes were able to service Hamilton's car in what proved an effective 'free' stop while rivals on track ran at reduced speed.
Leclerc would have led without the VSC, but Hamilton would have had a tyre advantage for the remainder of the race on his return.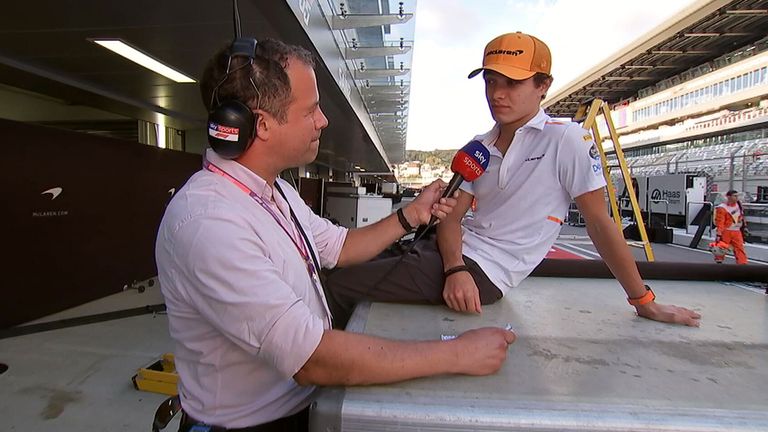 "What would have happened is we would have extended [the stint], come out on the soft, he would have been on the medium and we would have had potentially a race," explained the world champion.
"I don't think we would have come out ahead of him, we would have had a race, but unfortunately [Vettel's] engine blew so that kind of stole the show for the fans. But I'm so proud for my guys because they didn't give up, haven't given up, and they really stayed composed this weekend and have worked so hard to try new things and really try to get the car in the perfect window."
The win is Hamilton's ninth in 16 races this season – just two shy of his best-ever season – but his first in eight weeks and the world champion added: "It feels like a long time since we won – and I know it's not. But it feels long, particularly with the break and everything.