John Lundstram has gone from outsider to fan favourite – with a cult following beyond Bramall Lane, too. Ahead of Sheffield United's Super Sunday clash with Manchester United, he speaks exclusively to Sky Sports about an unlikely renaissance.
John Lundstram's phone started pinging soon after the final whistle and has barely stopped. "It's been mad," he laughs as he sidesteps puddles on the way to training. "People have been sending me pictures of clown feet for days!"
The Sheffield United midfielder is laughing now but though he "had an inkling" his neon right boot had rendered him offside – by millimetres – at the Tottenham Hotspur Stadium, a wait of close to four minutes as the rain fell and supporters grew restless really rankled.
"That was annoying," he tells Sky Sports, mulling over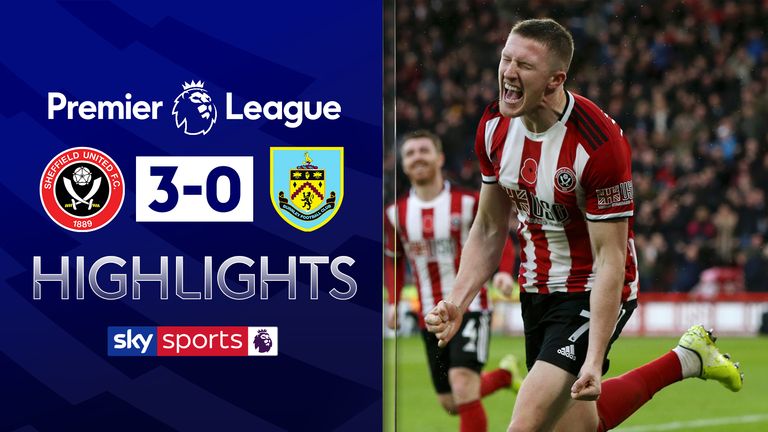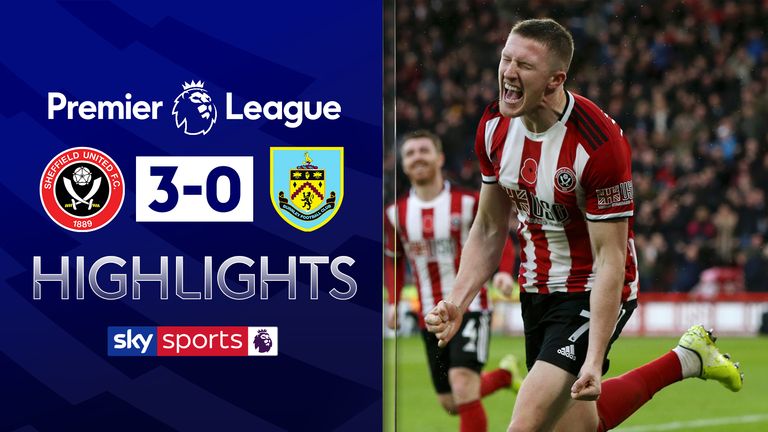 John Lundstram struck twice in Sheffield United's 3-0 win over Burnley
The talent was always there in Wilder's eyes. This was, as he put it, "a good kid who just needed a break". A meeting between the pair towards the end of last season provided the impetus but Lundstram himself has wrestled back his Sheffield United career with the sort of drive he has displayed since he was cut adrift at Everton as a youngster.
"I thought maybe my time here was coming to an end but the gaffer obviously had faith in me. When he told me he wanted me to stay and had a part for me, it gave me a massive confidence boost to go away over the summer and repay him."