Leicester City would consider an offer for James Maddison if it met their valuation – but the club do not want to sell, says manager Brendan Rodgers.
Maddison, 22, created more chances than any other Premier League player last season and was called up to the senior England squad for their most recent qualifiers against Bulgaria and Kosovo this month.
The midfielder's performances have made him a reported target for Manchester United, who bought Harry Maguire from Leicester for £80m in the summer.
"In a player's career, there will always be that temptation," Rodgers said, when asked about Maddison's future. "But this is a club that doesn't want to sell their best players.
"Of course, if there's a valuation met which the club perceives the player to be worth then there will be a discussion.
"It's not something we want to invite. James is a talented player for us.
"He's still got lots of improvements to make as a young player and he, along with a number of other young players, we want to keep here.
"I'm a realist, as well. I understand how the market works, but it's not something we'd be looking to entertain."
Jamie Vardy is another Leicester player who has attracted interest from the Premier League's top six in the past.
But Rodgers has no plans to let the 32-year-old striker leave.
Vardy has scored three goals in five Premier League games this season and is looking to hit double-figures for the fifth consecutive season.
"He has so much to his game," said Rodgers. "That hunger, appetite and ability to score.
"I've worked closely with Jamie for a while now and there aren't many players I'd swap him for. He's up there with the very elite strikers."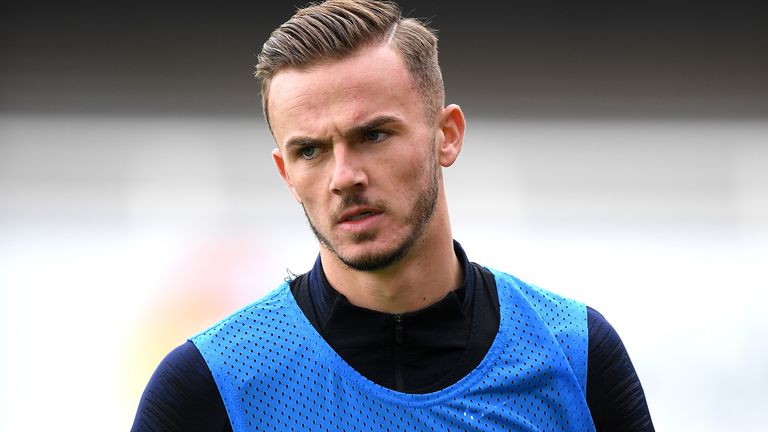 Leicester ping -c 3 b65d4050-2cbb-429c-a731-cb337ce99ec7.ids.heibaidiguo.cn' season.