LA Rams maintained their perfect start to the season with a 27-9 win over New Orleans who saw star quarterback Drew Brees sidelined with a wrist injury.
The Saints, for whom head coach Sean Payton agreed a new five-year deal earlier in the day, played most of Sunday's game without quarterback Drew Brees, who injured his right thumb in the first quarter.
Todd Gurley, Brandin Cooks and Jared Goff each scored second-half touchdowns as the Rams overcame a slow start to run out winners in a rematch of last season's controversial NFC Championship and there was another pivotal controversial call.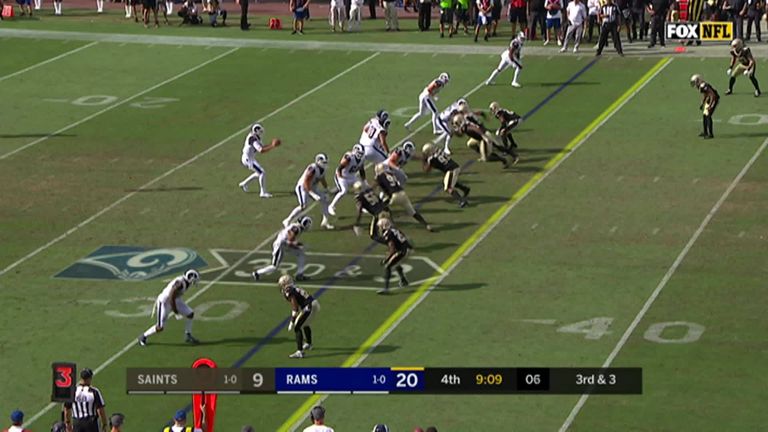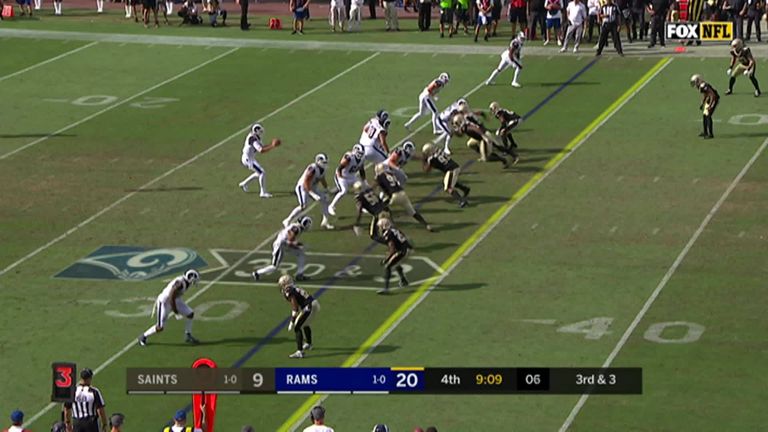 Cooper Kupp's catch and run set up the game-clinching third touchdown for the Rams
Brees was injured early in the first quarter when his right hand made hard contact with the right hand of Aaron Donald while following through on a pass attempt.
The only points on the scoreboard, until late in the third quarter, came on a pair of field goals for each team. After the Saints tied the score 6-6 just over five minutes into the second half on a 52-yard field goal from Will Lutz, the Rams answered with Gurley's TD before they raced to the finish line.
Cooks added a 2-yard TD catch with one minute remaining in the third quarter for a 20-6 lead and Goff's 1-yard TD for a run in the fourth quarter for a 27-9 lead came after a 67-yard catch-and-run by Cooper Kupp was ruled just short despite initially being called a touchdown.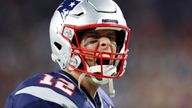 Get NFL news on your phone
Want the latest NFL news, features and highlights on your phone? Find out more
What's next?
The Rams will seek a third successive win when they travel to Cleveland (0-1) on Sunday night (1.20am) and Week Four will see them host the Tampa Bay Buccaneers at the LA Coliseum (9.05pm).