Frank Lampard says he began working on resolving Callum Hudson-Odoi's future at Chelsea "as soon as he got the job" at Stamford Bridge.
Hudson-Odoi signed a new five-year deal with Chelsea on Thursday, ending a long-running saga which had previously looked as though it would end with the 18-year-old leaving the club.
Mount has 'chance' of facing Liverpool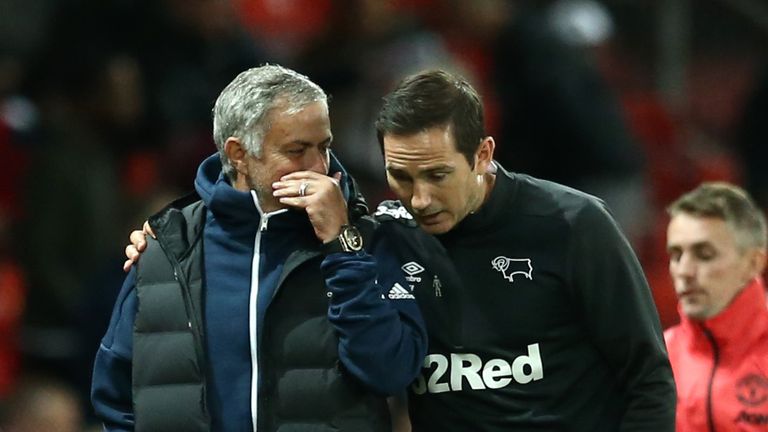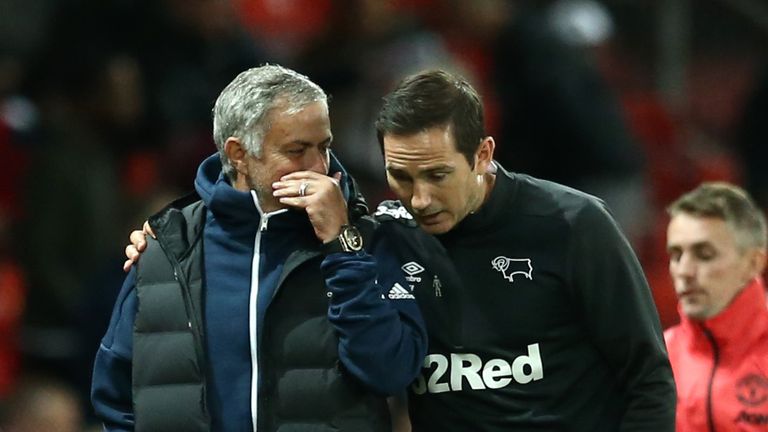 Frank Lampard says he's trying to create a similar relationship with his players to the one he had during his playing career with Jose Mourinho
While Sunday's clash with Premier League leaders Liverpool is expected to come too soon, Lampard is expecting Hudson-Odoi to return with no shortage of motivation, having seen fellow academy graduates Tammy Abraham, Mason Mount and Fiyako Tomori star during the opening weeks of the season.
"I also know that now the five-year contract is signed, is when the hard work really starts for him," Lampard said.
"He's got everything in front of him. We know the talent that he has. He's shown in it on occasions in the first team when he's had his opportunity, but I think there's a lot more, and it's pure hard work that will get him there.