Matt Wallace starred in the Wentworth sunshine as Rory McIlroy suffered a remarkable reversal of fortunes on an incident-packed opening day of the BMW PGA Championship.
Leaderboard
Wallace, inspired by his superb form over the weekend at last week's KLM Open, continued where he left off in Amsterdam as he fired a bogey-free 65 to claim a one-shot lead over Ryder Cup stars Henrik Stenson and Jon Rahm, while McIlroy faces a tough task to make the cut after carding a 76 despite being three under after five holes.
"Whenever you can get off to a start like that in the tournament, it boosts your confidence and just going on from last week, really," said Wallace, who now has Willett's former caddie Jonathan Smart on his bag after parting company with Dave McNeilly last month.
"I said to Smarty when we were walking to the first tee, let's keep the same focus as how we ended last week. Why can't you just carry it on? I shot nine under on Saturday and played as good, if not better in the wind on Sunday. It was very pleasing to take that into the rest of my career, hopefully!"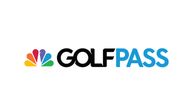 Join GOLFPASS now …
Start your seven-day free trial today with GOLFPASS
Stenson enjoyed a run of four birdies in five holes on the front nine and capped his 66 with a bonus eagle at the last, where he came up just short of the green with a bold second before holing a lengthy, big-breaking putt to earn a standing ovation from the packed grandstand.
Rahm produced one of the best finishes of the first round, the Spaniard vaulting into contention with four birdies over the last five holes, while Rose is one further back and admitted he was still feeling the pain from the knee injury he suffered last week.
The world No 3 insisted the problem was not as serious as many feared and carded six birdies in a commendable 67, while Casey's mood was soured late in the day when he over-hit a bunker escape at the last and watched anxiously as his ball trickled past the flag and off the green into the water hazard.
The resulting double-bogey seven took the gloss off his seven-birdie 68, while Willett bounced back from a six at the third to close on four under along with the likes of Wentworth resident Ernie Els and Scotland's Scott Jamieson, who went out in the first threeball of the tournament.
But for McIlroy, his second round will be all about repairing the damage of a nightmare run on Thursday, a scenario that looked out of the question when he followed three opening pars with an eagle at the fourth and a birdie at the fifth.