Barcelona have parted company with Ernesto Valverde despite the club being top of La Liga, but problems have been brewing beneath the surface throughout his troubled reign.
Valverde met with president Josep Maria Bartomeu on Monday at the club's training ground following the Spanish Super Cup semi-final defeat to Atletico Madrid.
Valverde sacked, Setien in at Barcelona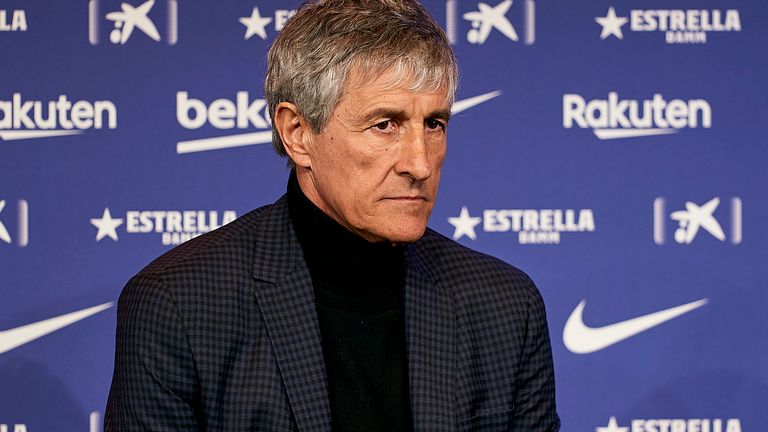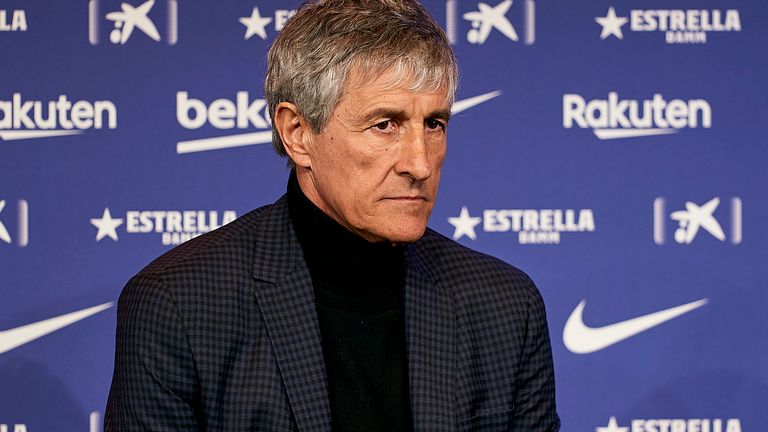 Barcelona sacked Ernesto Valverde because he was taking the club away from the style first brought in by Pep Guardiola, says Spanish football expert Terry Gibson.
Valverde felt undermined by Pique when the 32-year-old left for Orlando without permission following the Spanish Super Cup in 2019.
The club, in their determination to avoid further high-profile mishaps, have acted the protect its image and to bring the priorities of its players back on the football itself.
Was Suarez injury the final straw?
To add salt to the widening wounds, Barcelona confirmed at the weekend that striker Luis Suarez will be out for an estimated four months after he underwent surgery on the meniscus on his right knee.
Valverde has been too reliant on Suarez and Lionel Messi this season with the pair accounting for 24 of their 49 league goals (48 per cent).
The Uruguayan turns 34 in February, meaning steps will be taken to bring forward plans to find his long-awaited successor. Having Valverde still at the helm with the club at a natural crossroads from the point of view of seeking firepower, didn't make sense.
Inter Milan striker Lautaro Martinez has been linked with replacing Suarez, but the Argentine has a £95m (€111m) release clause inserted in his contract.